About Our Company
Florida is like no other place on Earth. Its beauty and culture has inspired imaginations for centuries. To continue this tradition, two lifelong Lake Wales citrus growers, Victor Story and Marty McKenna, decided to team up with a local storyteller to share a piece of the Florida story in a way never done before: LEGEND OF SUN LION Florida Tangerines.
Available as a 3lb family pack for Florida retail, LEGEND OF SUN LION Florida Tangerines invites you to taste the unparalleled flavor of premium Florida Tangerines  while making a difference.
LEGEND OF SUN LION Florida Tangerines is more than a brand. It's a grassroots comeback story your family is invited to join. At the center of our story is Sun Lion, a young Florida Panther kitten who alone has the power to protect the land from the selfish Night Boars. Sun Lion holds the power to Unlock the Shine of Florida Tangerines. When unlocked, brilliant sunlight bursts forth allowing Sun Lion to save the day.
Eat Healthy · Buy Local · Save the Florida Panther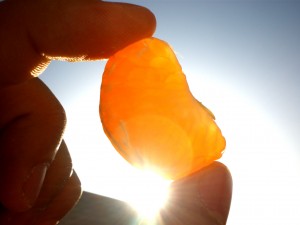 When you buy LEGEND OF SUN LION Florida Tangerines, your family enjoys our beautiful character illustrations while eating healthy fruit. With only 50 calories and packed with antioxidants, our Florida Tangerines offer a delicious, juicy sweet snack for all ages.
Plus, we're local! Florida retailers are our primary focus. We save you money, food miles, and celebrate Florida by shipping our premium fruit fresh from central Florida groves. We know you'll agree Florida grows the tastiest tangerines on Earth.
LEGEND OF SUN LION is dedicated to protecting the beautiful Florida panther. The Florida panther is the official symbol of Florida yet remains one of the world's most endangered mammals: less than 200 panthers remain in the wild. As growers and Floridians, we want to give back to this Florida icon. 10% of our company net profits go to the Wildlife Foundation of Florida's Florida Panther Fund. The fund is a critical resource in the recovery of injured and orphaned Florida panthers as well as tracking to promote healthy harmony with Floridians.
Making a difference never tasted so sweet. Join us in sharing our story.

-The Sunshine Story LLC