Legend of Sun Lion
There are legends in this land as old as the trees.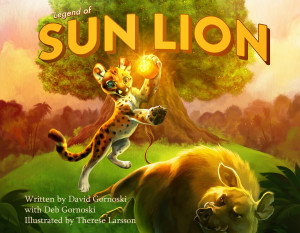 In the heart of Sunshine Land roams the brave and mysterious Sun Lion. One of the last of his kind, Sun Lion is the guardian of the Tangible, a grand tree which brings all light and life to the land. Standing at the center of a beautiful garden of curious beasts and plants glistening with colors, The Tangible is the source of strength and beauty in the land.
The Tangible's branches bear fruit that hold a powerful energy called Shine. It is said only Sun Lion can Unlock the Shine to harness the power of the Tangible.
Yet the land faces a looming danger: the Night Boars are coming! These selfish hogs seek to invade the garden and uproot the Tangible. If they succeed, the land will plummet into darkness forever. The Night Boars can then feast on every thing without limit.
There are whispers in the forests that the Night Boars plan a new invasion to uproot the Tangible once and for all.
Only Sun Lion and you stand in their way.
Join Sun Lion as the legend unfolds for a new generation.

---
Sign up today to get exclusive sneak peaks of the
LEGEND OF SUN LION Illustrated Storybook!